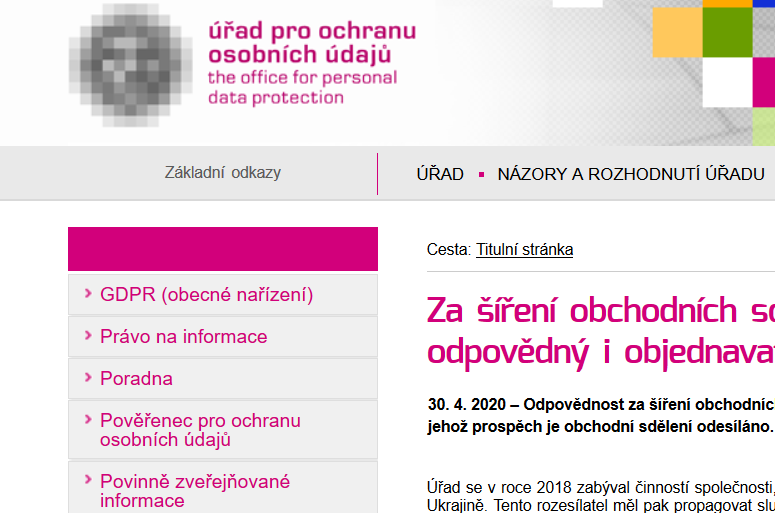 Even if the mailing list is delivered by an agency, the client pays a fine
Letting a marketing agency gather contacts for an email campaign can prove costly. The court confirmed a fine of CZK 80,000 for an entrepreneur who outsourced an e-mail campaign. He did not check sufficiently whether the agency had obtained the consents of the addressees.
May 29, 2020, 10:05 a.m.